IMLAND
Integrative modeling lab on agricultural adaptation in North Germany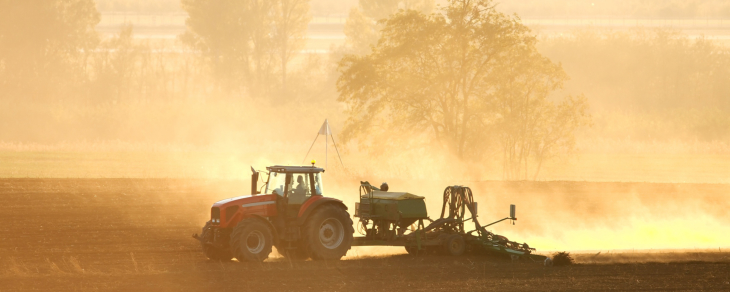 Foto: Fotolia/Gudellaphoto
Background
Changing climate conditions might increase the vulnerability of agriculture in the Lüneburg Heath due to the sandy soils and irrigation-dependency.

Methods
System Dynamics as the main tool to describe and analyze the actual state of the agricultural systems in the Lüneburg Heath.
Participatory approach, and thus inclusion of stakeholders from various sectors in the model building.
Crop management simulations with biophysical process model EPIC.
Aims and objectives
The main objectives of the project are:
A qualitative and quantitative assessment of agricultural systems in the Lüneburg Heath

Evaluation of possible adaption strategies including ecologic, economic and social measures

Model-based estimation of agricultural greenhouse gas (GHG) emissions

Development of tools to support stakeholders: 1. Farmers: decision-support for adaption while limiting the impact on climate change. 2. Policy makers: cost-effective monitoring of agricultural GHG emissions
Project staff
Principal Investigators
Prof. Dr. Uwe Schneider, Universität Hamburg
Dr. María Máñez Costa, Climate Service Center Germany (GERICS)

Postdoc
Dr. Sabine Egerer

PhD Students
Andrea C. Fajardo Puente
Rodrigo Valencia